Leading customer in Transportation engineering, supplying the connection technology for transmitting data, signals, and power in railway applications.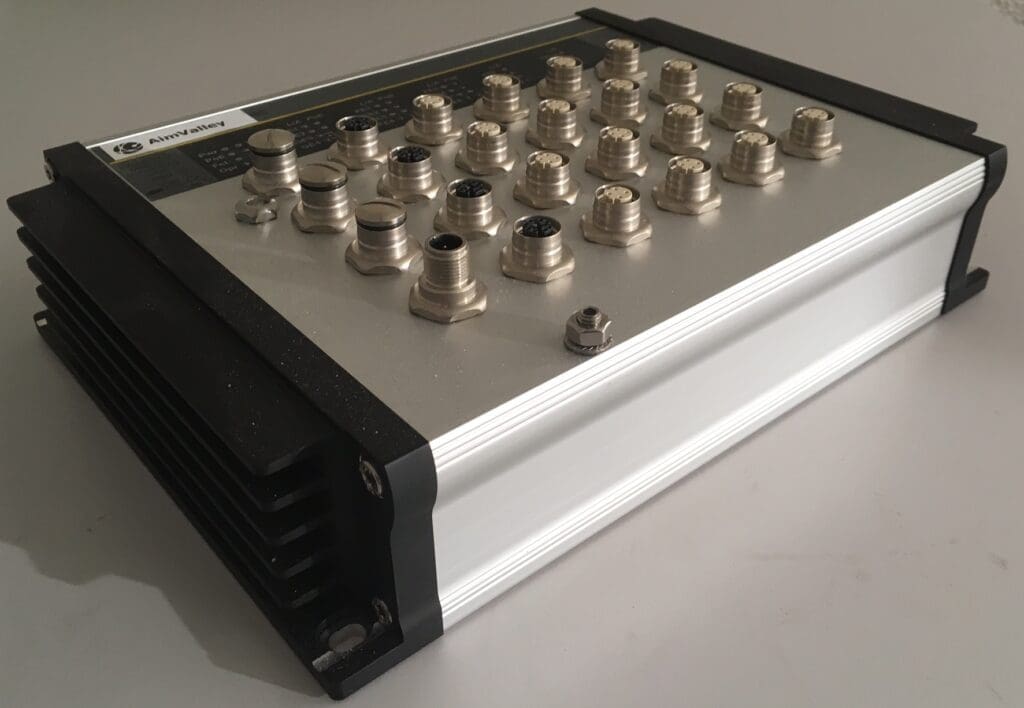 Development of a portfolio of Industrial Ethernet Switches for Transportation (Railway) and Automation (Machinery & Robotics).
Compact design for harsh environment; installation where space is restricted and fanless design (extended industrial temperature range) is required.
120 W Power over Ethernet (PoE) from the internal power supply.
Complete design and development from idea to product. 
Broadcom-based switch development.
Future proof architecture: 68 hardware variants based on 3 base designs.
Development fully based on AimValley Software IP (AimOS-Ethernet) – carrier-grade, field proven software stack.
Managed the challenging thermal aspects based on our broad thermal experience and "fanless designs".