This customer specializes in industrial Ethernet Switches and requested AimValley to develop a high-quality and fast performing demonstrator system with AimValley Network Software Stack for light-managed applications on the Broadcom Robo2 switch.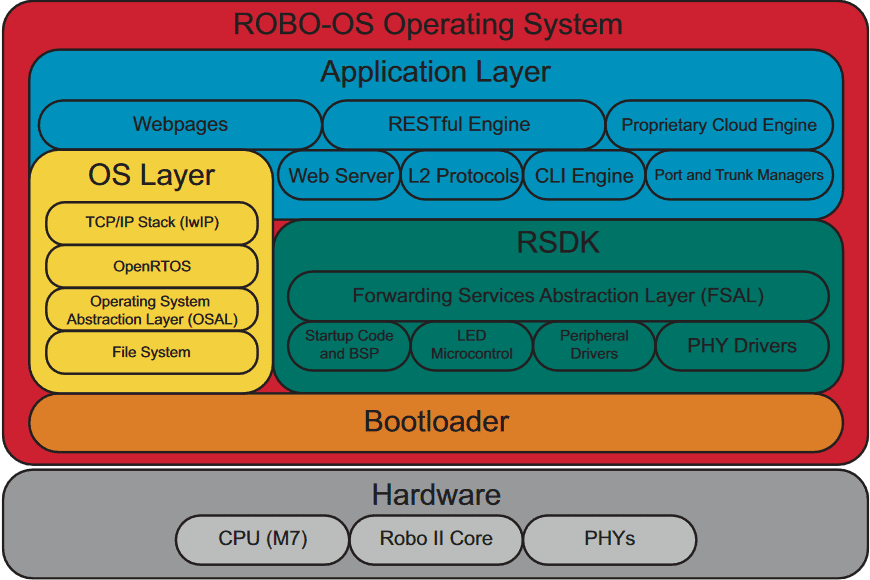 Short time-to-market.
Easy to use platform with Layer 2 features.
Migration path from demo platform to production unit.